10/14/19
A Gate Flights depart from C Gates starting Nov. 14
Please check your boarding pass for your gate location.
What's happening?
To improve your travel experience, we're demolishing Concourse A at PDX. Starting November 14, 2019, Alaska Airlines flights will depart from Concourse C.
Why is this happening?
After 31 years, it's time to say goodbye forever to Concourse A, which we built as a temporary structure in 1988. We're opening a newly expanded and renovated Concourse B for Alaska and Horizon at PDX in Summer 2021.
How will this impact my travel experience?
If you were a frequent Concourse A traveler, you will pass through security as usual at PDX. After security, however, you will turn right instead of left and head toward the far west end of Concourse C to find your Alaska/Horizon gate.
We recommend arriving to PDX a little early to adjust to the change. Look out for new signs and volunteers to help you along the way.
Questions? E-mail us at hello@pdxnext.com.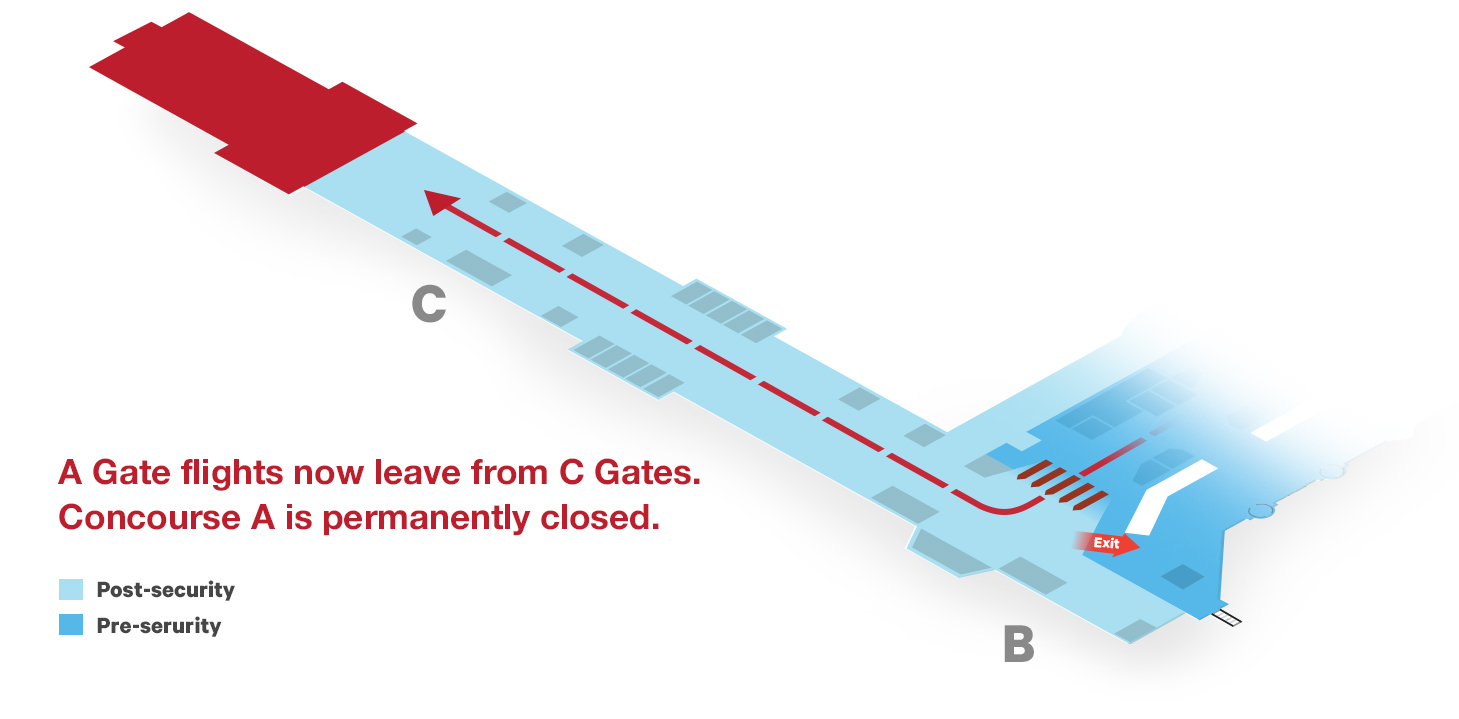 Portside
Our digital magazine sharing stories about our Port of Portland team, the people we serve in our region, and our connections across the globe.
Check it out!
Media Relations Team
Our Media Relations Team strives to provide what you need in a timely manner. You can reach our on-call Media Relations representative 24/7 by texting or emailing the address below. During regular business hours feel free to contact the appropriate media relations contact who can assist you with visits and any interview or information requests.
After-hours on-call Public Information Officer: Click for email
You may also be interested in