Lost & Found Information
The health and safety of our community is a priority for the Lost and Found office and the Port of Portland. Therefore, due to the dynamic situation with COVID-19, the PDX Lost & Found office is open with limited hours and staff.
Open hours are:
Monday: 10am-5:00pm
Tuesday: 10am-5:00pm
Wednesday: 10am-5:00pm
Thursday: 10am-5:00pm
Friday: 10am-5:00pm
Saturday: CLOSED
Sunday: CLOSED
During open hours call 503-460-4272
If you have lost an item in the airport, please file an inquiry on the below link.
Airport Communications Staff are available 6:00 a.m. – 9 p.m. PT daily.
Please note that PDX does not charge a fee to file a claim
Lost and Found Office Location:
Baggage Level in the Terminal - View Map
LOST IN THE TERMINAL
Essential Items
If you've lost an essential item in the airport (see list below), – such as a laptop, cell phone, wallet, ID, medication or keys – in the airport an airport operator working remotely may be able to assist you. A list of essential items found in the airport are typically available to operators the day after they are turned in. Please note: it may take a day for staff to locate lost items.
Essential items are defined as:
Passports
Driver's licenses
Wallets
Prescription medications
Prescription glasses
Medical supplies
Keys
Cell phone
Baby strollers
Non-Essential Items
When claiming your item, at that time you will be asked to provide the date the item was lost and a description of the item. Please note, after the office reopens, recovered non-essential items will be retained for 30 days before being disposed or donated. For health and safety reasons, items such as perishable food, food and drink containers, pillows, blankets and soiled clothing are discarded at the end of each business day and will not be stored during the office closure.
LOST WITH AN AIRLINE
Airlines operate their own lost and found offices. Please contact your airline if you believe you may have lost your item during your flight.
Some airlines' lost and found offices require that you leave a voice mail message with your name, phone number and a detailed description of the lost item. An airline representative will return your call.
If your airline has found your item, airline staff will provide options for its return.
LOST PERSONS @ PDX
Call the airport operators at 503.460.4234 or 1.877.PDX.INF0 and they will offer options to help you connect with the lost person(s).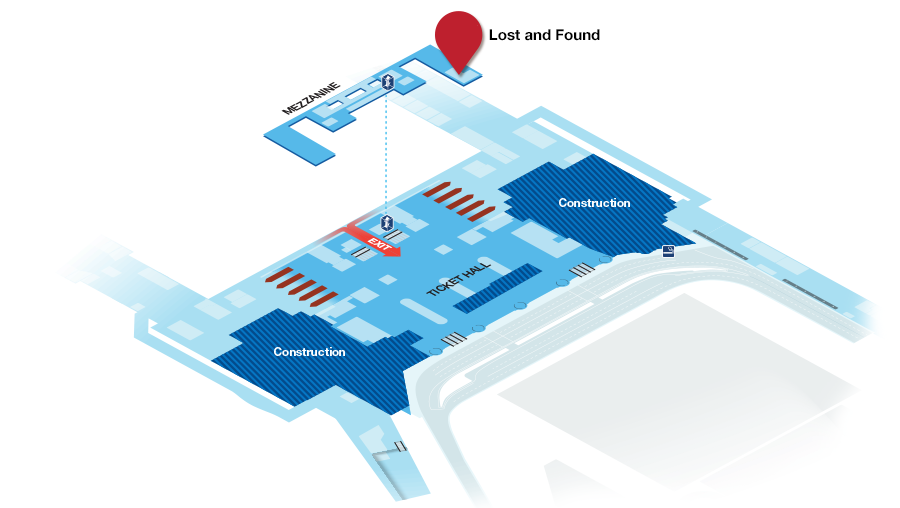 You may also be interested in