Lost & Found Information
Office Hours:
Walk-ins: 8 a.m. - 4 p.m. Monday - Friday
Phone Calls: 10 a.m. - 4 p.m. Monday - Friday

Closed for Presidents' Day - Monday, February 17, 2020
Phone: 503.460.4272 or 800.547.8411 ext. 4272
Lost and Found Office Location:
Mezzanine Level in the Terminal - View Map
Lost in the Terminal
If you lost an item in the airport terminal, the TSA screening checkpoint, in a parking lot or garage, on a shuttle bus or the roadway in front of the terminal, e-mail the PDX Lost and Found Office or call one of the numbers above. Please provide your contact information, including name and phone number, a detailed description of the lost item, including any special identifying characteristics, the date you lost the item and the possible location of where it was lost.
A Port of Portland staff member will respond to your e-mail within one business day upon receiving your lost and found inquiry.
Please note, most items recovered are retained for 30 days before being disposed. For health and safety reasons, items such as perishable food, food and drink containers, pillows, blankets and soiled clothing are discarded at the end of the business day.
Lost with an Airline
Airlines operate their own lost and found offices. Please contact your airline if you believe you may have lost your item during your flight.
Some airlines' lost and found offices require that you leave a voice mail message with your name, phone number and a detailed description of the lost item. An airline representative will return your call.
If your airline has found your item, airline staff will provide options for its return.
Lost Persons @ PDX
Call the Customer Service Paging Center at 503.460.4040 or 1.877.PDX.INF0. Port of Portland staff will offer options to help you connect with the lost person(s).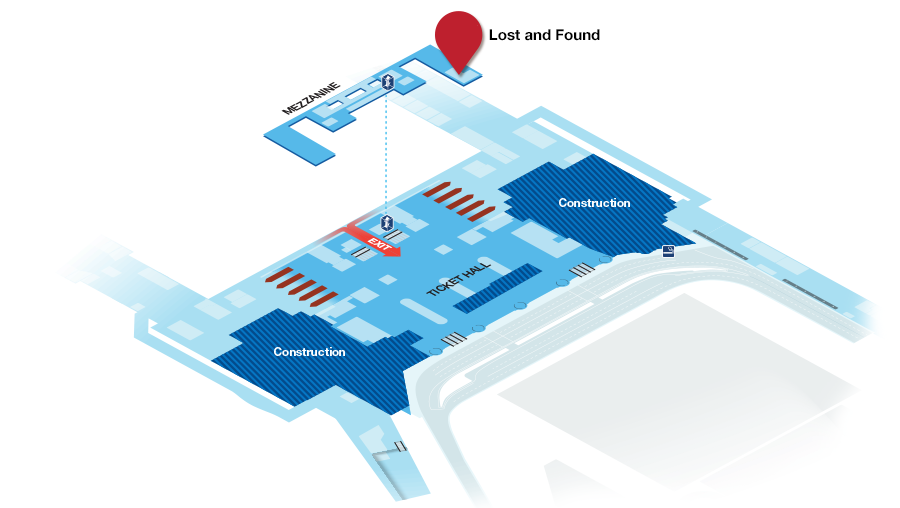 You may also be interested in