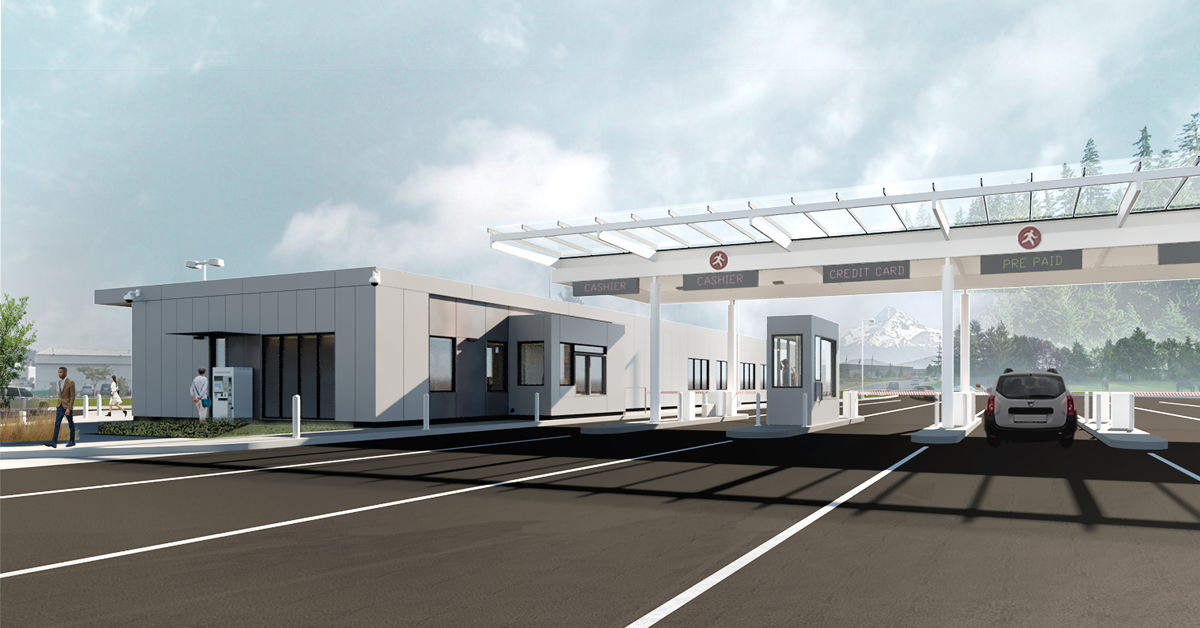 11/7/19
To improve ground transportation, PDX opens new exit plaza Nov. 12
What's happening?
Starting Tuesday, November 12, 2019, travelers who park in the short- and long-term parking garages at PDX will take a slightly different route to leave the airport. They will turn left instead of right at the bottom of the garage helix and follow a new road through a new exit plaza.
Why is it happening?
We're making room for the next steps of a complex construction project that will improve ground transportation at PDX.
What's in it for me?
We're making it easier for everyone in the region to get in and out of PDX faster
By rideshare, rental car, MAX, employee shuttle bus, bike and car
Great views of Mount Hood as you exit PDX
Where can I find more information?
Learn more about how we're improving ground transportation at www.pdxnext.com.

Portside
Our digital magazine sharing stories about our Port of Portland team, the people we serve in our region, and our connections across the globe.
Check it out!
Media Relations Team
Our Media Relations Team strives to provide what you need in a timely manner. You can reach our on-call Media Relations representative 24/7 by texting or emailing the address below. During regular business hours feel free to contact the appropriate media relations contact who can assist you with visits and any interview or information requests.
After-hours on-call Public Information Officer: Click for email
You may also be interested in