11/26/19
Port of Portland Welcomes Two New Commissioners
On November 20, the Oregon Senate approved Gov. Kate Brown's appointments of Katherine Lam and Meg Niemi to the Port of Portland Commission.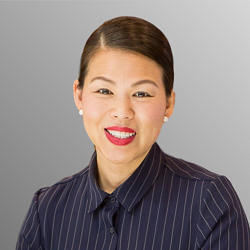 Katherine Lam is president and co-owner of Bambuza Hospitality Group, which operates Bambuza Vietnam Kitchen at Portland International Airport, with a second location arriving when the airport's Concourse E extension is complete in summer 2020. Bambuza also has locations at Sea-Tac Airport and throughout the Portland metro region.
Lam is actively involved in the community, where she mentors high school students in the culinary arts program at David Douglas High School and helps fundraise for local schools. She earned a bachelor's degree in international business at Pacific Lutheran University and holds an MBA from Marylhurst University.
"It's a great honor to serve the Port of Portland in this capacity," said Lam. "Portland has an award-winning international airport with an exciting expansion ahead of it. I look forward to building on that momentum to create a prosperous future for the Port and our community."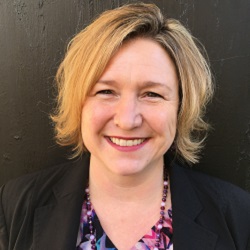 Meg Niemi has spent more than 13 years as president of SEIU Local 49, which has 15,000 members who work in healthcare and property and airport services throughout Oregon and Southwest Washington. Niemi has served in a variety of roles for SEIU and other labor unions for the last 25 years.
Niemi received a bachelor's degree in political science from Pitzer College in Claremont, California. Niemi has a family with deep roots in the marine trade. Her grandfather was a union shipbuilder in Astoria, and her stepfather was an ILWU-represented longshoreman on the Columbia River. Niemi also serves on the Prosper Portland 2015-2020 Strategic Plan Steering Committee and is a certified ski instructor and wildland firefighter.
"I'm honored to join the Commission for the Port of Portland," Niemi shared. "We have an incredible opportunity for Oregon's economy and the Port of Portland to reflect the community it serves and value the workforce that makes it all possible. Together, we can navigate a path forward that strengthens and lifts everyone."
Lam replaces Commissioner Tom Chamberlain, while Niemi replaces Commissioner Gary Young. Other members of the Commission are: Alice Cuprill-Comas, Commission president, executive vice president and general counsel at Oregon Health & Science University; Linda Pearce, Commission treasurer, and CFO of Tillamook County Creamery Association; Robert Levy, Commission secretary, and self-employed farmer operating both Windy River and L&L Farms in Hermiston; Tom Tsuruta, former adjunct professor at Marylhurst University; Pat McDonald, vice president of human resources and director of the Intel Talent Organization at Intel Corporation; and Michael Alexander, retired Urban League of Portland president and CEO, and seasoned healthcare-industry leader.
The nine-member Port Commission meets monthly. At least two commissioners must each live in one of the three counties in the Port district (Multnomah, Washington and Clackamas counties). The remaining members may live in any part of the state. Commissioners are unpaid volunteers who are appointed by the Governor and confirmed by the Oregon Senate. They serve four-year terms and can be reappointed for an additional term. Commission presidents are selected by and serve at the pleasure of the Governor. The Commission appoints the Port's executive director.
Portside
Our digital magazine sharing stories about our Port of Portland team, the people we serve in our region, and our connections across the globe.
Check it out!
Media Relations Team
Our Media Relations Team strives to provide what you need in a timely manner. You can reach our on-call Media Relations representative 24/7 by texting or emailing the address below. During regular business hours feel free to contact the appropriate media relations contact who can assist you with visits and any interview or information requests.
After-hours on-call Public Information Officer: Click for email
You may also be interested in