7/1/20
Port of Portland selects Antoinette Chandler as new Chief Financial Officer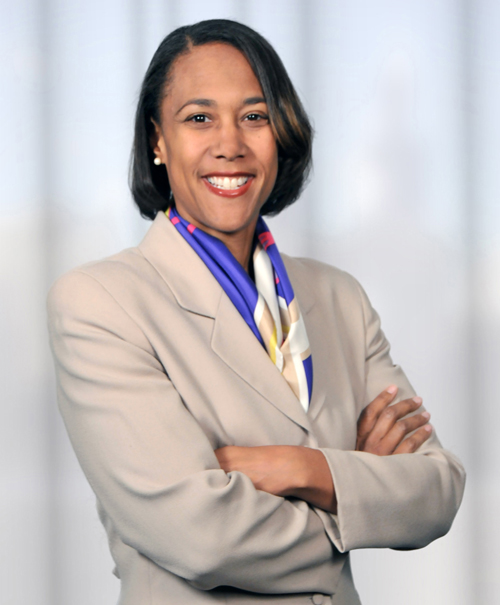 After an extensive local and national search, the Port of Portland is excited to announce Antoinette Chandler as the new Chief Financial Officer. She officially joins the team on July 16, 2020.
Chandler comes to the Port from the County of Los Angeles, where she served for nearly three years as assistant treasurer. In this role, she was responsible for managing the Public Finance, Investments and Deferred Income Plans Branch.
"I am excited to welcome Antoinette to the Port of Portland and to her new home in the Pacific Northwest," said Port Executive Director Curtis Robinhold. "Not only will she bring proven financial leadership, Antoinette is a thoughtful, strategic problem-solver. During our interview process, she clearly demonstrated her commitment to collaboration and inclusion, which are core values to us at the Port."
As the Chief Financial Officer, Chandler will oversee the accounting, capital finance and debt management, budget, financial planning and analysis, audit and risk functions at the Port. She brings to this work more than 20 years of banking and investment experience in both the private and public sector.
"It is truly an honor and a privilege to serve as the next CFO to the Port of Portland," said Chandler. "I am beyond thrilled to work for a mission-driven organization, along with a wonderful group of professionals, in the beautiful City of Portland."
Prior to her most recent position with the County of Los Angeles, Chandler was the Chief Deputy Treasurer for the County of San Diego Treasurer and Tax Collector's Office – managing the Treasury, Accounting and Investment Divisions, which included County's $10 billion fixed income investment portfolio. Prior to the County of San Diego, she also worked as a Senior Vice President for both Morgan Stanley and Bank of America, managing multiple investment portfolios domestically for middle-market institutions, foundations and endowments, and large family offices.
Portside
Our digital magazine sharing stories about our Port of Portland team, the people we serve in our region, and our connections across the globe.
Check it out!
Media Relations Team
Our Media Relations Team strives to provide what you need in a timely manner. You can reach our on-call Media Relations representative 24/7 by texting or emailing the address below. During regular business hours feel free to contact the appropriate media relations contact who can assist you with visits and any interview or information requests.
After-hours on-call Public Information Officer: Click for email
You may also be interested in