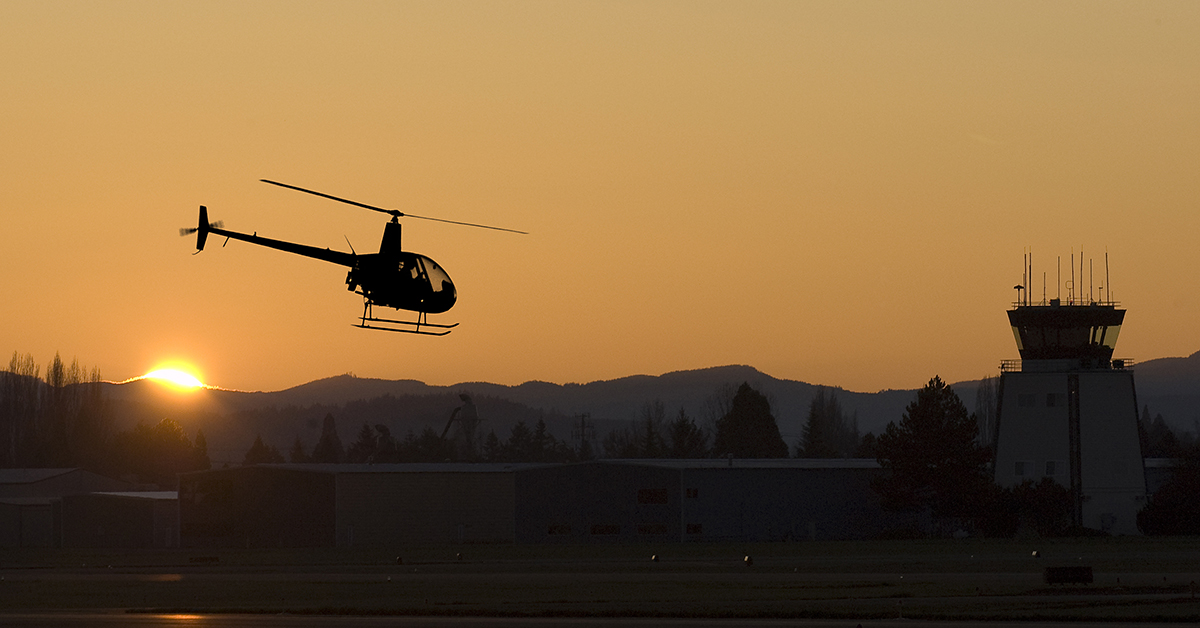 6/19/18
Preferred Alternative for Future Development at Hillsboro Airport Considered June 21
Will Hillsboro Airport's runways change? Where will flight schools go? Will the community see space for new shops and restaurants at the airport?
These are just three of many questions the Hillsboro Airport planning advisory committee will answer at a high level June 21, as they finalize recommendations for the airport's preferred alternative for development over the next 20 years. The work is part of the update of the airport's master plan.
The meeting runs from 5:30-8:20 p.m. at the Hillsboro Civic Center, 150 E. Main Street, and the community is invited. The meeting will conclude two previous committee discussions on the preferred alternative for airport development, considering elements such as airfield improvements, future tenant and flight school locations, and areas that can redevelop. A short presentation is also planned on the seismic resiliency work completed as part of the master plan.
The community and committee are providing planning input to the Port of Portland, which owns and operates the airport. The committee is comprised of former airport advisory committee members, community organizations, local government and airport businesses. The process, which began in February 2017, takes two years.
Hillsboro Airport is an integral part of the region's transportation system, providing the highest standard of general aviation facilities to businesses and residents of Washington County and beyond. The airport is home to local corporate flight departments, aircraft charter services for business travel, air ambulance services, television news helicopters, flight schools, aircraft maintenance and repair operations, a corporate air shuttle service, and a U.S. Customs and Border Protection office for international flights. More than 25 businesses operate on the airport. In 2017, the airport supported nearly 211,000 flights, making it the second busiest airport in the state.
More information about the master plan update is available at www.portofportland.com, or by contacting Jayson Shanafelt at jayson.shanafelt@portofportland.com or 503.415.6853.
Portside
Our digital magazine sharing stories about our Port of Portland team, the people we serve in our region, and our connections across the globe.
Check it out!
Media Relations Team
Our Media Relations Team strives to provide what you need in a timely manner. You can reach our on-call Media Relations representative 24/7 by texting or emailing the address below. During regular business hours feel free to contact the appropriate media relations contact who can assist you with visits and any interview or information requests.
After-hours on-call Public Information Officer: Click for email
You may also be interested in