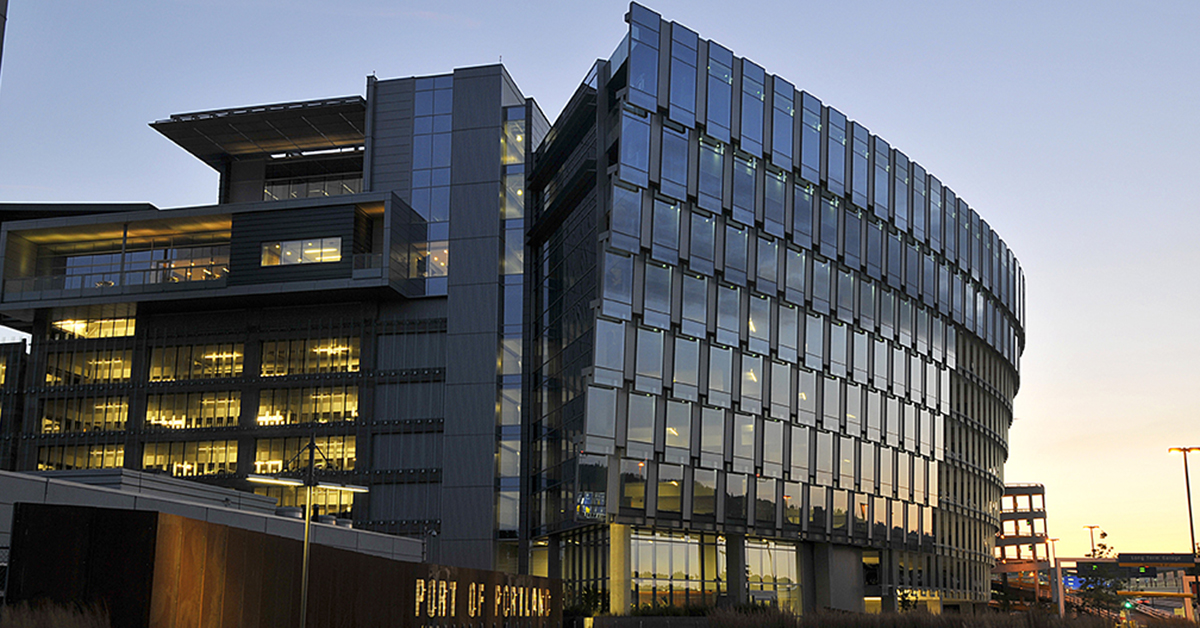 6/7/18
Sean O'Hollaren Joins Port of Portland Commission
Sean O'Hollaren, Vice President, Government and Public Affairs NIKE, Inc., was recently appointed by Oregon Gov. Kate Brown to the Port of Portland Commission.
"The Port Commission serves a vital role in continuing Oregon's economic growth and building a strong, local workforce," Gov. Brown said. "Sean O'Hollaren is a respected leader whose international business experience and new role on the Commission will help ensure Oregon remains a competitive player in the global economy of the future."
Prior to joining Nike, O'Hollaren was Senior Vice President, at Honeywell International and was Director of Washington Affairs at Union Pacific.
O'Hollaren served in government at the White House as Deputy Assistant to the President and as Special Assistant to the President in the White House Office of Legislative Affairs.
O'Hollaren was unanimously confirmed by the U.S. Senate to the post of Assistant Secretary of Transportation, heading up the Office of Governmental Affairs at the U.S. Department of Transportation, serving during the creation of the Transportation Security Administration and its transition to the Department of Homeland Security.
An Oregon native, growing up in Portland and Bend, O'Hollaren earned his Bachelor of Science degree from Willamette University, where he now serves as a Trustee. While in Washington, D.C, he completed the Certificate program in Business Management at Georgetown University. He now chairs the Board of Directors of the World Federation of the Sporting Goods Industry, and is Commissioner on the Oregon Transportation Commission. He and his wife Hilary live in Portland with their three children.
O'Hollaren replaces Commissioner Jim Carter. Other members of the Commission are: Alice Cuprill-Comas, Commission president, legal counsel at Oregon Health & Science University; Tom Chamberlain, Commission vice president, and president, Oregon AFL- CIO; Linda Pearce, Commission treasurer, and CFO of Tillamook County Creamery Association; Robert Levy, Commission secretary, and self-employed farmer operating both Windy River and L&L Farms in Hermiston; Tom Tsuruta, adjunct professor at Marylhurst University; Gary Young, business manager for the International Brotherhood of Electrical Workers Local 48; Pat McDonald, vice president of human resources and director of the Intel Talent Organization at Intel Corporation; and Michael Alexander, retired Urban League of Portland president and CEO, and seasoned healthcare-industry leader.
The nine-member Commission sets Port policy during its monthly meetings. At least two commissioners must each live in one of the three counties in the Port district (Multnomah, Washington and Clackamas counties). The remaining members may live in any part of the state. Commissioners are unpaid volunteers who are appointed by the Governor and confirmed by the Oregon Senate. They serve four-year terms and can be reappointed for an additional term. Commission presidents are selected by and serve at the pleasure of the Governor. The Commission appoints the Port's executive director.
Portside
Our digital magazine sharing stories about our Port of Portland team, the people we serve in our region, and our connections across the globe.
Check it out!
Media Relations Team
Our Media Relations Team strives to provide what you need in a timely manner. You can reach our on-call Media Relations representative 24/7 by texting or emailing the address below. During regular business hours feel free to contact the appropriate media relations contact who can assist you with visits and any interview or information requests.
After-hours on-call Public Information Officer: Click for email
You may also be interested in