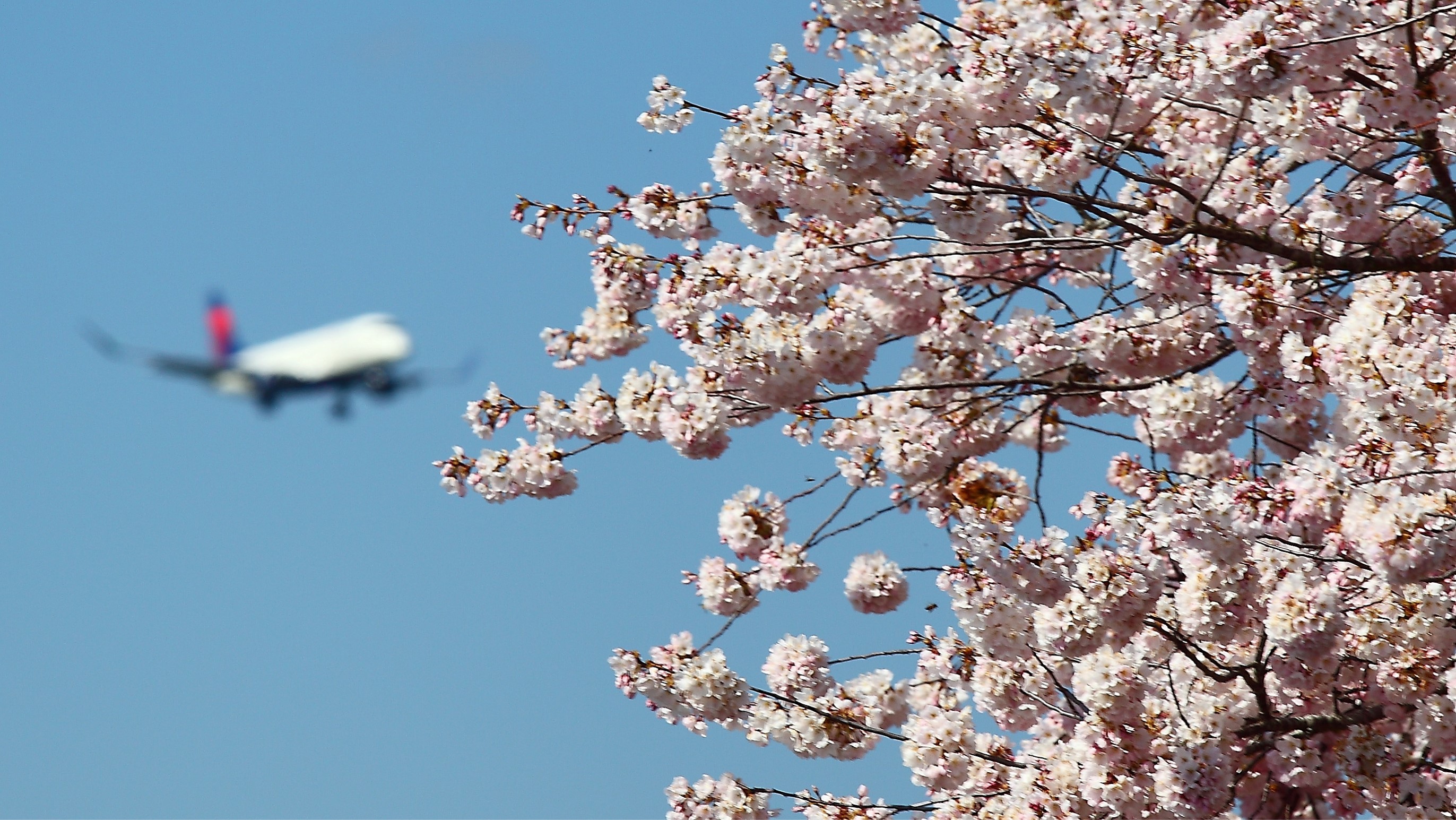 3/18/21
Spring Break Brings Gradual Return to Travel, Changes at PDX
It's no joke, April 1 is expected to be the busiest travel day Portland International Airport has seen in more than a year.
Stats and Facts: Here are the PDX spring travel numbers.
While spring 2021 will look better than last year's spring break, passenger numbers will be significantly lower this year than in 2019.
Over the spring break travel period – March 18 through April 4 – PDX expects to welcome about 447,000 travelers.
On 11 of these 18 days, just over 25,000 travelers are expected to pass through PDX each day. The busiest single day is predicted to be April 1 with a projected total of 25,737 travelers that day. (For context, the busiest spring travel days in 2019 saw more than 57,000 travelers pass through PDX each day.)
Flights and Destinations: Here is what's new at PDX.
Some airlines operating at PDX have indicated they plan to extend some of their seasonal services thorugh spring and into summer to meet travelers demand. Alaska Airlines, for example, plans to operate flights to Cabo San Lucas and Puerto Vallarta into the summer.
Allegiant Air is starting service from PDX to Santa Maria, Calif. on April 15, to Billings and Missoula, Mont. on May 7 and to Monterey, Calif. and Idaho Falls on May 28.
As always, travelers should check with their airline prior to heading to PDX for the airline's most updated travel requirements and flight information. And, the Transportation Security Administration's website provides all the details.
PDX Looks a Little Different: Here is what to expect at PDX.
A few things have changed at PDX, and since it may be the first time many have flown in a while, here's what travelers need to know before they arrive at the airport.
Health and Safety: The health and safety of travelers and employees continues to be the top priority at PDX while keeping the airport a welcoming place for all.
To keep everyone protected, face coverings are required at PDX (and in all airports nationwide, as well as onboard all commercial flights). Face coverings must cover your nose and mouth. PDX is limiting the number of people inside the terminal to minimize congestion. Arriving travelers should be met outside the building.
PDX is one of only a handful of airports across the nation to have received both the Airports Council International – North America (ACI-NA) Health certification and the Global Biorisk Advisory Council's (GBAC) STAR accreditation for airport cleanliness.
Some travel destinations require negative COVID-19 tests to enter the state without quarantine requirements. Travelers can find testing details and review tips about what to expect and what they can do to make their journey safer at www.flypdx.com/travelsafe.
Airport Construction: Work has also begun to build a new, more spacious main terminal. Earlier this year, the post-security hallway closed that had connected the north and south sides of the airport. It's important that all travelers confirm which gate their flight departs from and use the corresponding security checkpoint.
The Oregon Market/Clocktower Plaza – the pre-security hall containing shops and restaurants – will be closing the evening of April 5. Pre-security food and shopping will still be available at Portland Coffee Roasters, Elephants Deli and Your Northwest Travel Mart. Fan favorites Pendleton, Columbia, Made in Oregon and cc McKenzie, which had shops in the Clocktower Plaza area, will continue to have post-security locations to serve travelers.
The USO at PDX has reopened to support local and traveling service members and their families in its new location in baggage claim, south end near carousel 2.
# # #
Portside
Our digital magazine sharing stories about our Port of Portland team, the people we serve in our region, and our connections across the globe.
Check it out!
Media Relations Team
Our Media Relations Team strives to provide what you need in a timely manner. You can reach our on-call Media Relations representative 24/7 by texting or emailing the address below. During regular business hours feel free to contact the appropriate media relations contact who can assist you with visits and any interview or information requests.
After-hours on-call Public Information Officer: Click for email
You may also be interested in