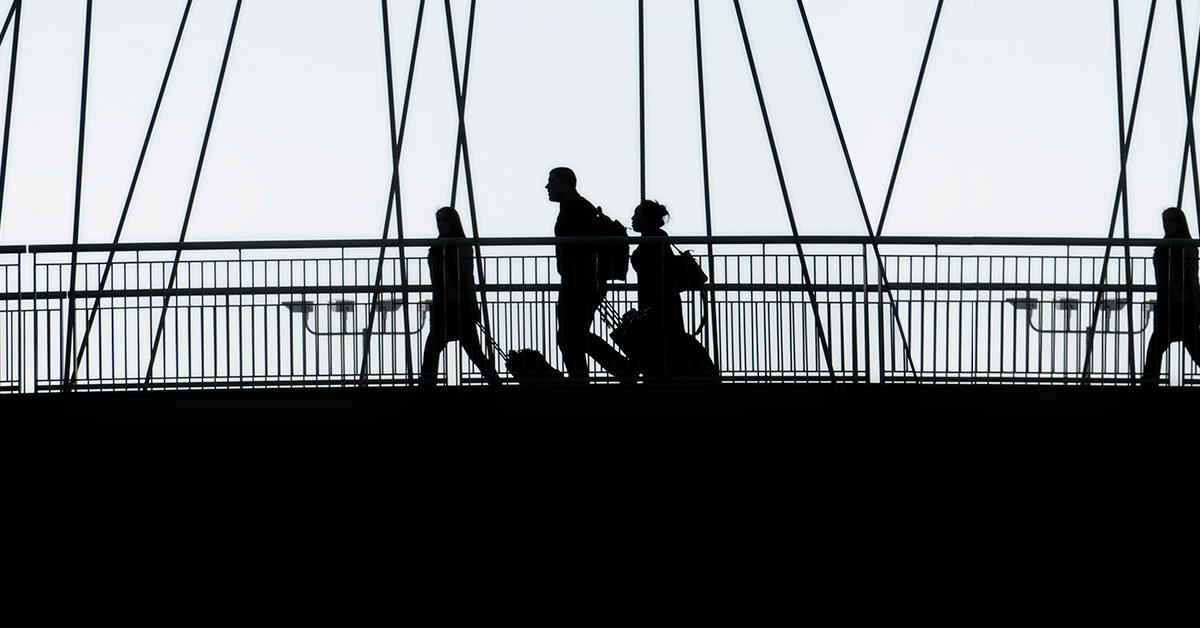 12/17/20
Health Safety Remains December Travel Priority at PDX
The health and safety of travelers and employees remains the top priority at Portland International Airport. For those who plan to fly, airlines and airport businesses continue to support traveling safely.
From Dec. 17 through Dec. 28, PDX expects about 224,000 travelers. In that timeframe, the Wednesday before Christmas (Dec. 23) and the Sunday following the holiday (Dec. 27) look to be the peak travel days with about 20,000 travelers forecasted each day.
Looking at a similar 12-day stretch in 2019, PDX welcomed 730,000 travelers and the airport saw four peak days with more than 57,000 travelers each day.
Currently, travel volumes are down about 73% as compared to December 2019.
The airport expects to end the calendar year welcoming a total of about 7 million travelers – an annual passenger count not seen since the early 1990s.
Maintaining Health and Safety Measures
Oregon Governor Kate Brown's travel advisory is still in place. This advisory recommends that anyone arriving in Oregon from other states or countries, including returning Oregon residents, self-quarantine for 14 days after arrival. This does not apply to essential travel, which includes for work, school and medical reasons.
Travel during the pandemic remains a personal decision; along with airline and federal partners, PDX continues to prioritize traveler safety for those who need to fly.
Face coverings are required at PDX in the airport and onboard all airlines serving PDX. To minimize congestion inside the terminal and prevent spread of the virus, arriving travelers should be met outside the building and can be picked up curbside on either the upper or lower roadways.
Before flying, travelers can review tips about what they can do to help make their journey safer and view a complete list of what services, shops and restaurants are open and available at www.flypdx.com/travelsafe.
Airlines Look Ahead to Spring
With the news of the COVID-19 vaccine and the beginning of its distribution in the U.S, many hope 2021 will see the return of activities enjoyed pre-pandemic, including worry-free travel.
PDX's busiest three airlines – Alaska, Southwest and Delta, which collectively represent 73% of the PDX seats/traffic – have returned to flying to most of the nonstop destinations they suspended at the onset of the pandemic.
As well, Alaska Airlines announced new service over the past few months. The airline started new daily nonstop service to Denver on Sept. 1; and started seasonal nonstop services to Ft. Lauderdale and Cancun on Nov. 20.
Currently, Alaska is also operating nonstop service to Puerto Vallarta and Los Cabos. Volaris is flying nonstop to Guadalajara and Air Canada is flying to Vancouver, BC.
While transoceanic service at PDX remains suspended through the end of winter, the airport expects to see the return of nonstop service on Delta Air Lines to both Tokyo's Haneda Airport and Amsterdam in spring 2021.
In addition, Condor Airlines has also announced plans to bring back seasonal nonstop service from Frankfurt to PDX in May of 2021.
# # #
Portside
Our digital magazine sharing stories about our Port of Portland team, the people we serve in our region, and our connections across the globe.
Check it out!
Media Relations Team
Our Media Relations Team strives to provide what you need in a timely manner. You can reach our on-call Media Relations representative 24/7 by texting or emailing the address below. During regular business hours feel free to contact the appropriate media relations contact who can assist you with visits and any interview or information requests.
After-hours on-call Public Information Officer: Click for email
You may also be interested in